Bespoke antique reproduction picture frames
The Artistic Framing company have been producing bespoke antique reproduction picture frames for over 40 years,not only authentically reproducing antique period designs and styles but also creating innovative new styles to compliment contemporary art exhibitions.
We have a highly skilled, dedicated team of experienced craftsmen who take great pride in all aspects of their work, both in the restoration of antique period frames and in producing fine art frames of the highest quality with creativity, flare and passion.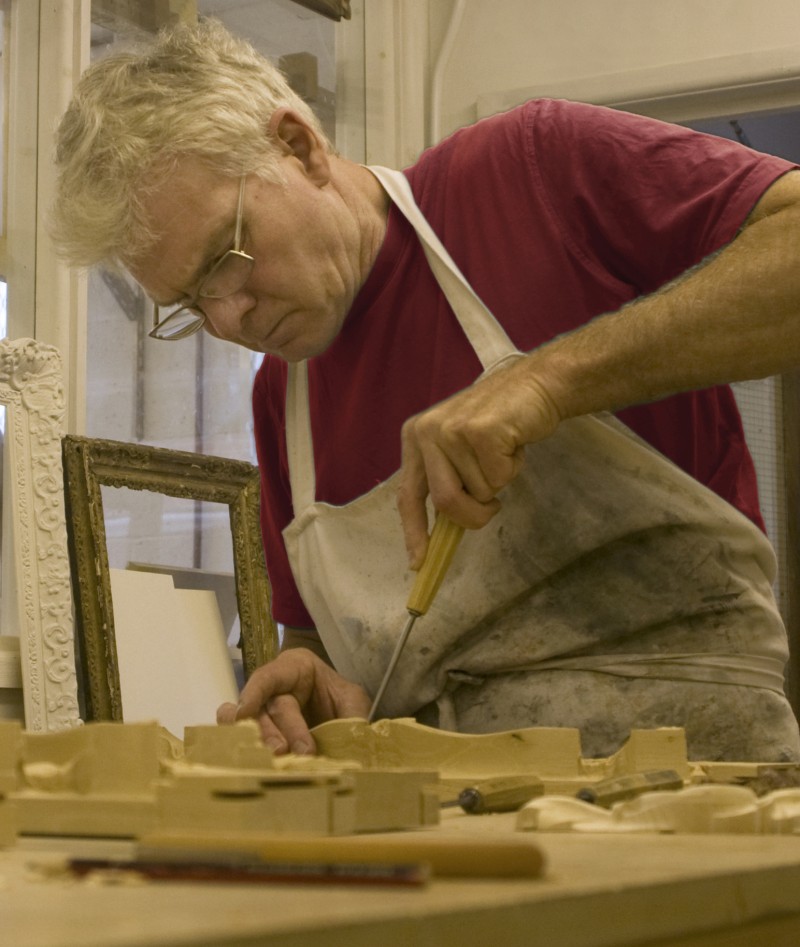 " Framing is an art. It is a joy to ask Peter or Julia to frame one of my paintings, as they are artists themselves. I am stunned by Peter and Julia's ability to design and make frames that suit my work with such skill and beauty; they are able to create the most perfect custom made frames which always enriches my paintings. "
Martyn Mackrill - Artist
" I have worked with Julia and Pete for the last 10 years. They are unquestionably the best framers I have ever come across. They have an inspired eye and take my paintings to a different level. They frame all my major shows and I have absolute faith in handing 100 paintings of all sizes to them with the only instruction being: "Can you frame them please." The workmanship and professionalism is excellent but it is the 'eye' that I love - to know that next time I see that painting it will look its best. Framing that elevates the work with empathy! "
Peter Brown - Artist
" Artistic Framing have framed modern art, Victorian watercolours (even reproducing in, fine detail, one original frame so we could have a matching pair) large pictures, small pictures and prints. I may have an idea about how I would like something framed and they always listen, but invariably their suggestions and finished product far exceeds what I was expecting. "
Paul Owens
" We are absolutely delighted to be recognised for our craft and creativity by the Guild. It's a highly respected sign of quality workmanship which is a testament to the hard work of the whole team. "
Julia Ashley, MD
" Frame quality and style for artwork is very important. The Artistic Framing Company came highly recommended and has demonstrated exceptional craftsmanship in the development of my frames. I'm thrilled with the result. "
Ben Hope